Our Suite of Custom Software Development Services
As acustom software development company, we offer a wide range of software development services that meet your specific business needs.
Software Consulting Services
Your best option for developing custom applications. We use professional technology selection to assess, design, and craft optimized solutions that will deliver outstanding results for your business.
Custom Software Development Services
Customized software is crucial for corporate success in today's fast-paced market. Your go-to partner for custom software development, ShantiInfosoft, provides accurate solutions made to fit your particular requirements and ensures unmatched profitability.
Enterprise Software Development Services
We improve productivity and scalability by transforming enterprises with customized software solutions. ShantiInfosoft is an expert in re-engineering enterprise software, ensuring long-term success with smooth, customized user experiences.
Software Product Development Services
We provide complete support for your company's product journey by providing full-cycle software product development services, which include everything from deployment and post-launch maintenance to market research and analysis.
Software Integration Services
Switching to new technology frequently presents integration issues. Our specialists at ShantiInfosoft expertly navigate these challenges and offer seamless solutions in execution, testing, and design for a smooth transition.
Custom CRM Development Services
We are a top software development firm with a focus on developing custom CRM software. Business achievement is driven by our solutions, which simplify business activities, improve customer connections, and maximize operational efficiency.
Our Industry Based Softwares Capabilities
Banking software development

Healthcare management software development

Retail software development

Telecommunication software development

Insurance software development

Aviation software development
Why are We the Most
Trusted Custom Software Development Company?
With almost a decade of experience in the industry, we have the expertise of handling software development projects of diverse complexity levels, making Shanti Infosoft the right fit for your business needs.
Quality product

Quick development

Latest technology stack

Complete transparency
Software Development Methodologies We Use
At Shanti Infosoft, we utilize various software development methodologies to suit your business needs, streamlining tasks and speeding up development.
DevOps
DevOps is a teamwork approach to enhance software development across its lifecycle. At Shanti Infosoft, our experts follow top DevOps practices, fostering transparency and real-time decision-making for your ongoing developments.
Agile
Agile breaks projects into phases with continuous collaboration and improvement. At Shanti Infosoft, our team is skilled in agile practices, ensuring high-quality products delivered faster.
Scrum
Scrum is an agile method with iterative processes. It's a fast, adaptable framework that adds value to your project during software development. It prioritizes communication transparency, shared responsibility, and collective progress.
Waterfall
Waterfall is a sequential method where each project phase finishes before the next starts. Its success relies on thorough upfront work. At Shanti Infosoft, our team comprehends this, diligently and flexibly pursuing planned goals.
Custom Software Development Process
Product-market fit analysis

Product discovery workshop

Software design system

Custom software development

Software testing

Software deployment

Software maintenance
Expertise, quality and affordability, we've got you covered
Expertise, quality, and affordability are the three pillars of our business. We believe that everyone deserves to have access to high-quality web app development services.
Proudly recognized as an award-winning mobile app-web development & design agency in India since 2013.
600 Reviews
We excel at providing excellent development solutions across a variety of sectors, as seen by our amazing 4.9 rating from 600+ reviews on Freelancer.com

38000+ hours
We are a top-tier web development solution provider with over 38,000 hours and a 5-star rating, known for our outstanding work.
5 Reviews
With our 4.9 Clutch rating, you can expect perfection in terms of outstanding solutions and exceptional client satisfaction.
Star Rating From 600+ Reviews
Our customers love us! With a 4.9-star rating on freelancer.com from over 600 reviews, we are proud to be one of the top-rated web app development agencies in the industry.
Job Completed & Over 90% on Budget
We are committed to delivering high-quality work on time and within budget. We have a proven track record of success, with over 100% of our jobs completed.
Technologies we use
Technologies we use
Java
Python
.Net
Php
Javascript
laravel
What our client say
What our client say
Website & App Development
Shanti Infotech crew are a group of professionals who are able to provide good service for very competitive price. Communicating with them was really easy and they offer good support and broad knowledge. They did for me huge project which lasted more than a year and I met them really well , as well their capabilities. They completed my project and I am generally satisfied. However, delivery time was not the best one and they prolonged delivery for more than half a year.
Ivan A.

Finland
App development
Shanti Infotech is awsome very well oriented, and professional , Rihsbah go above and beyond to accomadte our requests and does a lot of effort on the change to make the app functional as we required, we continue to work with them for phase 2.
Amor N.
Saudi Arabia
Front-end Developer
Working with Shanti Infotech was really good. Rish, Heena and the rest of the team are very professional. They were always ready to help, to collaborate, and since the beginning, it was a relationship of mutual trust.They helped us to see the magnitude of the project by creating the Scope doc.Even though we had a clear idea, designs and back-end, their implementation and understanding was great.
Andres Felipe G.

United States
Android and IOS
I really recommend Shanti Infotech. I've worked closely with Rish, Heena and Shivangi and they have delivered a great app from scratch! ONA is an app that allows you to track labour contractions and listen to relaxation tracks during pregnancy and birth. They brought good ideas to the table - they didn't only execute but they enhanced the product for better. They were transparent, clear communication and I knew what they were working on at all times with clear shared documents. Thanks so much!
Paula R.
United Kingdom
Android and IOS
I hired Shanti Infotech for my web app project, and was impressed by their structured approach. They efficiently set up the project, communicated clearly, and delivered high-quality work. Their professionalism and expertise in developing web apps are exceptional. Highly recommend! I'm going to hire you again! :)
Alve C.

Switzerland
Rewards & Recognitions
A happy by-product of our blood, sweat, & tears
Our ISO certification reflects our commitment to quality and customer satisfaction.
CMMI Level 5 certified, proving our dedication to the highest levels of project delivery and process excellence.
Our dedication to providing outstanding service is reflected in our 5-star Glassdoor rating.
Premium Digital Solutions with GoodFirms Excellence Certification.

Highly regarded on Upwork, offering outstanding digital solutions and having over 38,000 hours of experience.
We establish the standard for excellence in digital solutions on Freelancer.com.
We are trusted by brands
We are trusted by brands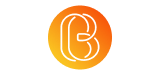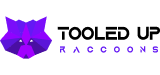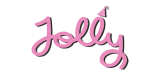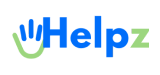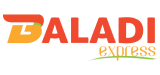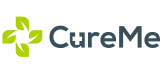 Frequently Asked Questions
Frequently Asked Questions
Choosing a custom software development company that can cater to your custom business requirements further requires you to carry out the following steps:
Define your business objectives and the timeframe for development
Check out the referrals and reviews from people online
Take a good look at the organization's portfolio.
Make sure you have finalized the size of your custom software as major organizations primarily work with development projects of a particular size
Determine the technology stack used by the organization
Find out if they will offer continuous support and maintenance after project delivery
As one of the leading custom software development companies, we build digital solutions in a way that not only meet your business requirements but also resonate well with your brand's essence. Here are the few steps carried out by our team to ensure smoother project delivery:
Analyzing your target audience and market trends
Carrying out the software's wireframe
Finalizing the feature list and the technologies to be used
Completing the UI/UX design process of the software development
Carrying out the quality assurance measures to ensure bug-free project delivery
Deploying the software in the market
Maintaining as per the emerging trends
Custom software development is a set of IT-based activities which are centered around designing, developing, and maintaining software as per the specific needs of a business. Check out our guide on what is software development to gain complete understanding of the subject and know how it is beneficial for your business.
Software development costs vary depending on various factors such as type and size of software project and the size of the development team. However, on an average, a custom software development cost may vary from $10,000 - $200,000.
A custom software development project time may vary from three to nine months or more, depending on the complexity of the software and the structure of your project. Each stage of the software development process also takes different time as per the complexity of your project. For instance,
Requirements gathering may take 1.5 to 3 months
Software design may take 2 to 3 months
Software development and prototyping may take 2 to 6 months
Testing may take 3 to 6 weeks
Shanti Infosoft, as one of the fastest growing custom software development firms, offers a full suite of offshore software development services, including:
Software consulting services
Enterprise software development services
Software product development services
Software integration services
Custom CRM development services
API development services
Custom software development plays a major role in taking your business to the next level. Some of the key advantages of opting for custom software development solutions include:
It is tailored to the specific needs of your business
It is a smart long-term investment for your business
It is scalable and evolves as your business grows
You get constant support of a technical team that was involved in the development of your software.