Our comprehensive DevOps services have a diverse portfolio of use-cases, from consumer-facing systemsto enterprise-level applications. 
DevOps Consulting Services
Our DevOps specialists assess your requirements, provide you with best practices and cutting-edge tools, and increase the frequency and dependability of software releases.
DevOps roadmap and strategy

DevOps maturity audits

Use case-driven platforms, tools, and services advisory
DevSecOps Services
Our DevSecOps professionals make sure that a secure development process is maintained via constant security monitoring, quick gap discovery, and prompt patches.
Cloud infrastructure security audit

Cloud applications automated security audit services

Cloud security implementation services
DevOps Professional Services
Our expert DevOps services lead you toward automation and standardized infrastructure processes while ensuring optimal deployment quality and operating efficiency.
DevOps automation implementation

DevOps CI/CD services

DevOps for mobile application services
Explore Our Intense Project Management
Method
At Shantiinfosoft, we ensure smooth project flow by supporting your
software journey from analysis to round-the-clock post-deployment.
Analyzing Existing IT Infrastructure

Developing a Tailor-Made Solution

Deploying the Solution

Providing 24/7 Support
To expedite software delivery, our DevOps strategy makes use of the best CI/CD methods, tools, and practices. Important components include...
Assessment and Planning
We evaluate the current IT infrastructure and organizational procedures in order to provide a thorough infrastructure automation plan.
Infrastructure Automation
We set up environments for testing, staging, and production in addition to build servers, ensuring complete infrastructure automation.
Continuous Integration
We automate builds and tests in response to team members updating version control, and we combine code changes into a single repository.
Continuous Deployment
We are a leading provider of DevOps services, and we deploy intricate apps with expertise. We make sure that CI/CD pipelines operate seamlessly without delays or bugs.
Stringent Security Protocols
Being the best DevOps consulting company, we put security first right from the start of every project. We use industry-leading tools to do automated security testing and compliance checks.
Expertise, quality and affordability, we've got you covered
Expertise, quality, and affordability are the three pillars of our business. We believe that everyone deserves to have access to high-quality web app development services.
Proudly recognized as an award-winning mobile app-web development & design agency in India since 2013.
600 Reviews
We excel at providing excellent development solutions across a variety of sectors, as seen by our amazing 4.9 rating from 600+ reviews on Freelancer.com

38000+ hours
We are a top-tier web development solution provider with over 38,000 hours and a 5-star rating, known for our outstanding work.
5 Reviews
With our 4.9 Clutch rating, you can expect perfection in terms of outstanding solutions and exceptional client satisfaction.
Star Rating From 600+ Reviews
Our customers love us! With a 4.9-star rating on freelancer.com from over 600 reviews, we are proud to be one of the top-rated web app development agencies in the industry.
Job Completed & Over 90% on Budget
We are committed to delivering high-quality work on time and within budget. We have a proven track record of success, with over 100% of our jobs completed.
Technologies we use
Technologies we use
AWS
Azure
Google Cloud
What our client say
What our client say
Website & App Development
Shanti Infotech crew are a group of professionals who are able to provide good service for very competitive price. Communicating with them was really easy and they offer good support and broad knowledge. They did for me huge project which lasted more than a year and I met them really well , as well their capabilities. They completed my project and I am generally satisfied. However, delivery time was not the best one and they prolonged delivery for more than half a year.
Ivan A.

Finland
App development
Shanti Infotech is awsome very well oriented, and professional , Rihsbah go above and beyond to accomadte our requests and does a lot of effort on the change to make the app functional as we required, we continue to work with them for phase 2.
Amor N.
Saudi Arabia
Front-end Developer
Working with Shanti Infotech was really good. Rish, Heena and the rest of the team are very professional. They were always ready to help, to collaborate, and since the beginning, it was a relationship of mutual trust.They helped us to see the magnitude of the project by creating the Scope doc.Even though we had a clear idea, designs and back-end, their implementation and understanding was great.
Andres Felipe G.

United States
Android and IOS
I really recommend Shanti Infotech. I've worked closely with Rish, Heena and Shivangi and they have delivered a great app from scratch! ONA is an app that allows you to track labour contractions and listen to relaxation tracks during pregnancy and birth. They brought good ideas to the table - they didn't only execute but they enhanced the product for better. They were transparent, clear communication and I knew what they were working on at all times with clear shared documents. Thanks so much!
Paula R.
United Kingdom
Android and IOS
I hired Shanti Infotech for my web app project, and was impressed by their structured approach. They efficiently set up the project, communicated clearly, and delivered high-quality work. Their professionalism and expertise in developing web apps are exceptional. Highly recommend! I'm going to hire you again! :)
Alve C.

Switzerland
Rewards & Recognitions
A happy by-product of our blood, sweat, & tears
Our ISO certification reflects our commitment to quality and customer satisfaction.
CMMI Level 5 certified, proving our dedication to the highest levels of project delivery and process excellence.
Our dedication to providing outstanding service is reflected in our 5-star Glassdoor rating.
Premium Digital Solutions with GoodFirms Excellence Certification.

Highly regarded on Upwork, offering outstanding digital solutions and having over 38,000 hours of experience.
We establish the standard for excellence in digital solutions on Freelancer.com.
We are trusted by brands
We are trusted by brands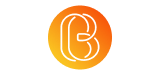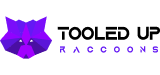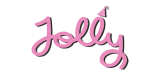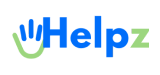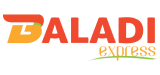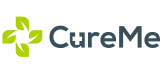 Frequently Asked Questions
Frequently Asked Questions
For all of your business's requirements, Shantiinfosoft offers complete DevOps solutions, including expert services, consultancy, and SecOps assistance.
To perform a technology evaluation, identify customized DevOps solutions, choose the appropriate tools and models, develop a roadmap, improve your infrastructure, and obtain continuing support, get in touch with our certified solution architects at Shantiinfosoft.
With almost ten years of experience in the field, we are excellent at comprehending the needs of your project. Our strengths at Shantiinfosoft are found in our highly qualified and experienced staff, our excellent security procedures, our quick product release schedules, and our 24-hour support services.
Continuous integration, security, scalability, leadership, and alignment with business objectives are critical components of DevOps success.
To begin your web development journey with ShantiInfosoft, contact us via our website or email. Our team will guide you through a tailored consultation, proposal, and seamless development process, ensuring your online vision becomes a reality with expertise and innovation.