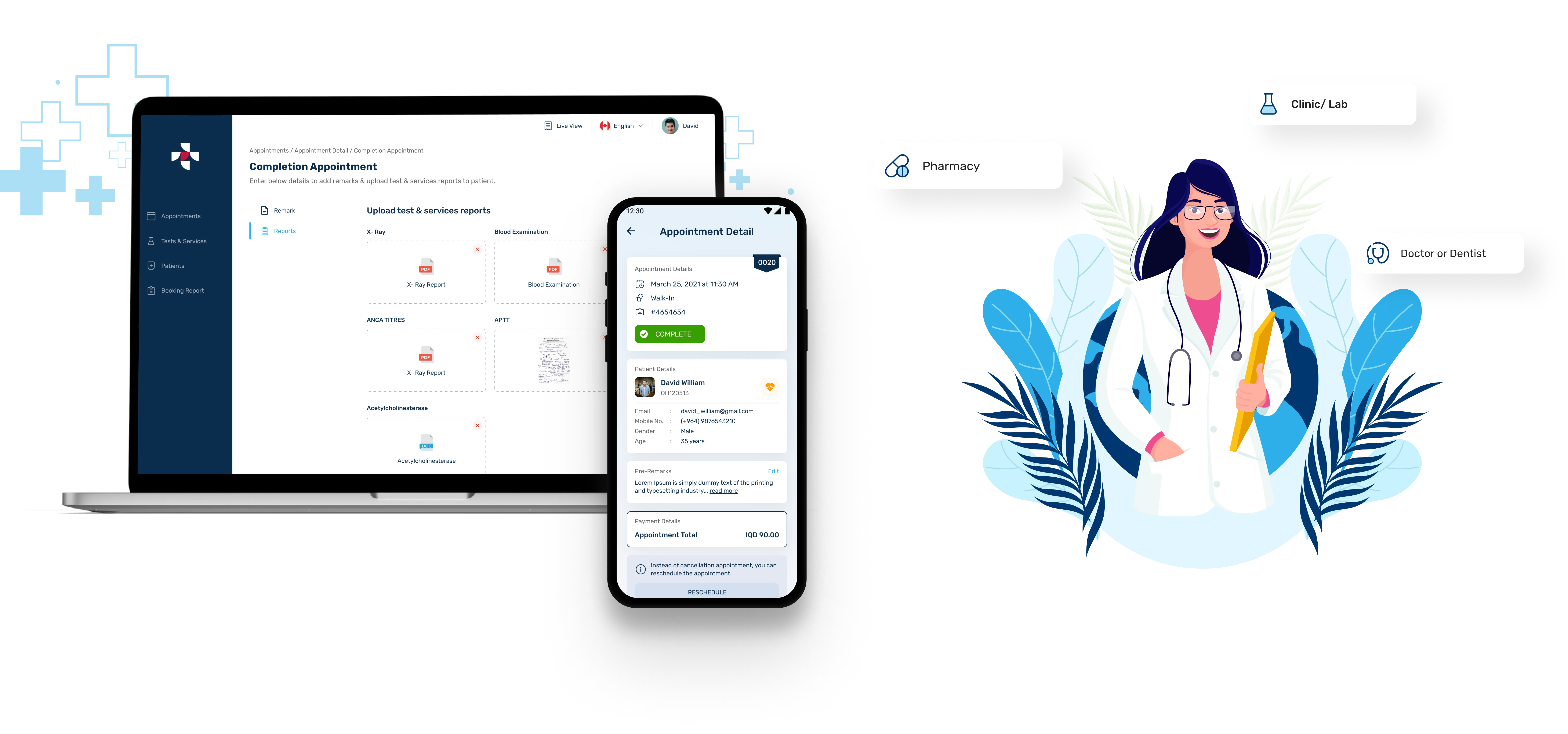 Revolutionizing Medical Consultations with OneHealth
Onehealth advances healthcare by providing easily accessible online health assessments. Connect virtually with knowledgeable medical professionals for thorough consultations. From the comfort of your own home, redefine healthcare to make sure that your wellbeing is only a click away.
+ Expert Online Consultations
+ Remote Medical Checkup
+ The Virtual Health Hub
Discover
Discover OneHealth, created by our UI/UX and development expertise. Your smooth gateway to high-quality healthcare. Profit from quick consultations that are personalized for you. Explore the world of individualized healthcare solutions to get a new perspective on healthcare.
Challenge
Balancing seamless experiences, individualized care, and advanced technology integration faced obstacles. However, these challenges helped OneHealth evolve into a platform where knowledge and patient requirements come together to offer unparalleled virtual healthcare.
Ideate
as developing OneHealth, we prioritized accessibility, and simplicity. conveniently linking clients with therapists. Onehealth offers streamlined healthcare.
Colors
Onehealth conveys professionalism and calmness due to the use of Nevermind Nirvana and Royal Blue Metallic. Nevermind Nirvana offers a soothing vibe, while Royal Blue denotes confidence. The user's confidence is increased because this palette guarantees a calm and reliable virtual clinic environment.
Visual and typography hierarchy
The Rubik font in Onehealth combines contemporary style and clarity. Bold headlines prioritize readability with subtle fonts. Onehealth's professionalism and usability are enhanced by its precise aesthetic and typographic hierarchy, resulting in a clear and engaging healthcare platform.
Minimalistic Iconography
In Onehealth, simple icons improve comprehension. Users are easily guided by straightforward, broadly recognized symbols, which guarantees a flawless and enjoyable experience.
Visual Design
The UI screens for OneHealth are quite straightforward. Our visual style defines itself by simple layouts, clear navigation, and subtle animations, guaranteeing a seamless user experience.
Book Appointments
Discover Top Doctors
Effortlessly schedule future
appointments, find expert doctors at
your fingertips.